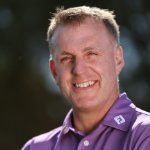 Stuart Dowsett - PGA Head Professional
I strongly believe we offer the best coaching service in the area. What will you get when you book a lesson at Sundridge Park?
You get a coach who will be able to impart the knowledge gained from continuing study and work with one of the best coaches in the game Dr Jim Suttie, having studied in the past with many eminent coaches including David Leadbetter, Chuck Cook, Dr Rick Jensen, Beverly Lewis, and Martin Hall. I know if you make a commitment to practice just a little, I can really help you regardless of age, ability and body shape.
---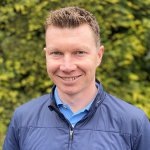 John Macklen - Senior Assistant Proffesional
John Macklen has been a part of Sundridge Park for over 20 years. Joining as a junior member in 1998 at the age of 15, he was both junior captain and champion in 2000. In the following 9 years he represented both club and county collecting team and individual silverware.
John is Senior Club fitter at Sundridge Park and his mission is to ensure that golfers are using equipment that gives them their best chance of shooting their lowest score. He has been a Golf World contributor on equipment and club fitting on several occasions.
---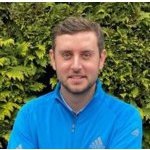 Samuel Jones - PGA Assistant Professional
Sam is the clubs Junior Organiser, he is also our Head Junior Academy Coach specialising in coaching the up and coming stars of the future. He started the Junior Academy in 2016 and has had great success in developing many of the clubs promising Juniors!
Alongside the Junior Academy Sam coaches a cross section of club members including seniors, ladies and members of the various club swindles.
As well as coaching, Sam has a strong passion for clothing and men's fashion, you can find him on YouTube at 'The Golf Fashion Guy' as well as Instagram: @thegolffashionguy. Don't forget to click that subscribe button and drop him a follow.
---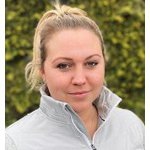 Emma Carberry - Assistant Professional
Emma now teaches a Junior Roll-up Class every Saturday as well as the Junior Girls Academy Class. She also runs the Ladies Academy, providing Academy members with private and group instruction as part of the route towards becoming full members.
As well as private instruction to players of all categories and abilities, Emma also offers group instruction for our lady and senior members; each week they work on a different area of the game.Emma's goal as a PGA Professional is to help others achieve the best level of golf they can through her experiences and knowledge, but more importantly, help them enjoy the wonderful game, and encourage more people to try it.
---

Club News
Keep up to date with all latest Club News from Sundridge Park Golf Club. Read more.......

Members Area
Are you a member of Sundridge Park? Follow this page for the Members' Area. Read more.......

Functions & Events
For all information regarding Functions & Events, follow this link. Read more.......

Visitors Information
For all the latest visitors information for Sundridge Park, follow this page. Read more.......

Membership Information
Are you interested in joining Sundridge Park Golf Club? Read more.......