The Sundridge Park Golf Academy is an initiative designed to provide potential new
golfers with the most comprehensive introduction to the game. An instruction
based membership package, The Academy provides the perfect stepping stone
into full membership of the golf club.


Why Join?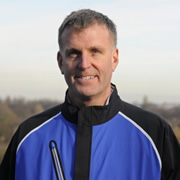 Based at one of the most attractive golfing locations in Kent, the West course
and clubhouse at Sundridge Park are a true sanctuary from the hustle and bustle
of everyday life, and a day's golf is the perfect escape right on your own
doorstep. The tree lined fairways and beautifully manicured course offer a
fantastic golfing experience to both experienced golfers and newcomers to the
game.
Whether you are looking to learn the game from scratch or to rediscover your
golfing form after a break, our PGA qualified coaches are on hand to help you
both develop your golfing skills; meet fellow new golfers and get a first hand
insight into golf club life.


The Package

Membership to the Academy runs for a 12 month period at a cost of £750, with the aim of getting
you to a level of on-course competency which will allow you to progress on to full membership of
the golf club at the end of your year. The package includes, but is not restricted to:
The Offer:
6 x 1 hour individual golf lessons (to cover all aspects of the game)
1 x on-course playing lesson
The opportunity to attend 5 Academy group clinics
Quarterly rules and etiquette evenings
A

FREE

equipment suitability assessment using our HD Golf Simulator
Monthly Academy competitions
Opportunity to gain a (unofficial) handicap
A Sundridge Park members card (for use in the clubhouse) complete with £50.00 credit
Access to all clubhouse and practice facilities
An Academy bag tag allowing access to the West course at off peak times (post 1pm Monday to Friday & post 2pm on weekends (post 4pm BST)). The East course is not available to Academy Members.

 

The Criteria:

 

Membership will be limited to 25 candidates at any one time
Upon joining, your playing ability will be assessed by one of the Teaching Professionals and or the Golf Manager. If they deem such, you may be restricted to using the Driving Range only, until such time that your ability and awareness of golf etiquette and conduct is at an appropriate level. The decision of the Golf Professional or Golf Manager is final.
Academy Membership is for 12 months with an option for an additional 12 months with approval of Golf Professional or Golf Manager.
Progression to Club Membership requires 3 completed cards to be submitted indicating an appropriate handicap level, whilst the usual application process will apply. Monitoring:
Applicants must have completed the course of individual and group clinics in order to request either a 2nd year within the Academy or apply for full Membership of the Club.
Applicants are required to accept and abide by the Club rules.
Each applicant's performance will be reviewed by the Golf Professional and or the Golf Manager. Only upon a successful review will either a 2ndyear in the Academy or full Membership be considered.
Should an applicant's performance not reach the appropriate standard, and having been issued with a requirement for immediate improvement, membership of the Academy may be withdrawn.
Membership of the Academy is open to anyone with a desire to improve their game in an effort to
progress onto full membership of the golf club.
Our PGA Professional team aim to be of assistance at every stage of your development, providing
you with the opportunity to partake in club functions and members roll-ups as your abilities improve, making the progression on to full membership a seamless one.
You can find further information on the Sundridge Park Academy by contacting the Professional Shop on 020 8460 0278 - Ext 4, or click here to get in touch.



Club News
Keep up to date with all latest Club News from Sundridge Park Golf Club. Read more.......

Members Area
Are you a member of Sundridge Park? Follow this page for the Members' Area. Read more.......

Functions & Events
For all information regarding Functions & Events, follow this link. Read more.......

Visitors Information
For all the latest visitors information for Sundridge Park, follow this page. Read more.......

Membership Information
Are you interested in joining Sundridge Park Golf Club? Read more.......