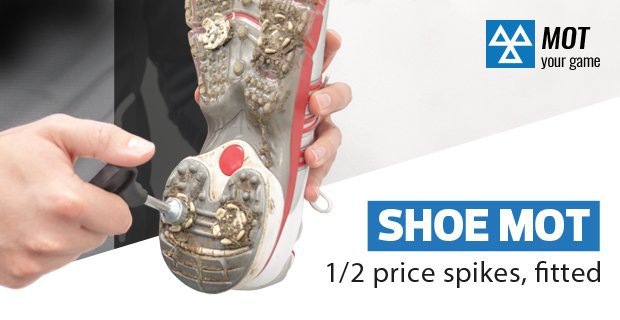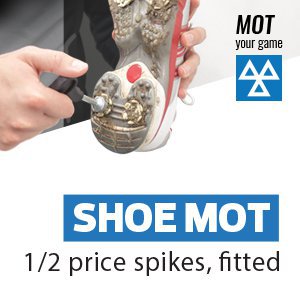 Shoe MOT - 1/2 Price Spikes Fitted
As we leave summer in our rear-view mirror and look ahead towards winter, it's time for a little MOT on our golf equipment.

One of the most frustrating problems arise when the ground conditions are a little wet and we slip during our swing, resulting in an 'interesting' shot. This is usually a combination of the wet grass and old spikes on the bottom of your shoes, which aren't providing enough (if any) traction during the swing. So, eliminate this problem from your game this winter by taking advantage of our in-store offer:

½ price softspikes, fitted

It might not seem like the most exciting thing to do but it'll certainly make your game more enjoyable in the coming months.
Terms and conditions
Offer available from Monday 7th October to Sunday 3rd November 2019 or while stocks last.
Professional reserves the right to end the promotion at any time without prior notice.
Available on selected spikes only.

Club News
Keep up to date with all latest Club News from Sundridge Park Golf Club. Read more.......

Members Area
Are you a member of Sundridge Park? Follow this page for the Members' Area. Read more.......

Functions & Events
For all information regarding Functions & Events, follow this link. Read more.......

Visitors Information
For all the latest visitors information for Sundridge Park, follow this page. Read more.......

Membership Information
Are you interested in joining Sundridge Park Golf Club? Read more.......