Club News
Keep up to date with all latest Club News from Sundridge Park Golf Club. Read more.......

Members Area
Are you a member of Sundridge Park? Follow this page for the Members' Area. Read more.......

Functions & Events
For all information regarding Functions & Events, follow this link. Read more.......

Visitors Information
For all the latest visitors information for Sundridge Park, follow this page. Read more.......

Membership Information
Are you interested in joining Sundridge Park Golf Club? Read more.......
Titleist Tour Speed Golf Balls
view other products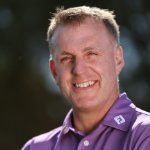 You can immediately feel the famed Titleist quality in the Tour Speed balls. Not only can you feel the quality, but you also see it in the performance.
With a totally unique dimple pattern and a thermoplastic urethane cover, the Tour Speed balls add distance off-the-tee and spin around the greens. These fit perfectly into the range beneath Pro V1/x, but with lots of the same incredible benefits.
Key features and benefits:
High-speed core increases speed & distance
Fast ionomer casing adds yards to every strike
Thermoplastic urethane cover creates more greenside spin
346 quadrilateral dipyramid dimple design gives you extra distance
More consistent, reliable ball flights
If you think that the Tour Speed balls are right for you, you can get your hands on them through us now.