Club News
Keep up to date with all latest Club News from Sundridge Park Golf Club. Read more.......

Members Area
Are you a member of Sundridge Park? Follow this page for the Members' Area. Read more.......

Functions & Events
For all information regarding Functions & Events, follow this link. Read more.......

Visitors Information
For all the latest visitors information for Sundridge Park, follow this page. Read more.......

Membership Information
Are you interested in joining Sundridge Park Golf Club? Read more.......
Srixon AD333 (2019) Golf Ball
view other products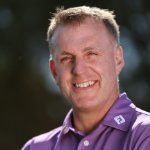 Srixon's two-piece AD333 golf ball is back for its 9th generation release and this time new technologies feature to make it better than ever before.
An all-new FastLayer Core starts soft in the centre and then gradually becomes firmer on the outer edge to help generate maximum distance without sacrificing feel.
Key features and benefits include:
SpinSkin with SeRM is a urethane coating that digs deep into grooves for maximum control
FastLayer Core delivers exceptional feel without sacrificing ball speed for distance
338 Speed Dimple Pattern reduces drag and increases lift
Available in Pure white and Tour yellow
The AD333 has been Srixon's leading two-piece golf ball for a long time now and it never fails to deliver with performance and price mixing for one of the best value golf balls on the market. Book in to try them out today ready to put into play.