Club News
Keep up to date with all latest Club News from Sundridge Park Golf Club. Read more.......

Members Area
Are you a member of Sundridge Park? Follow this page for the Members' Area. Read more.......

Functions & Events
For all information regarding Functions & Events, follow this link. Read more.......

Visitors Information
For all the latest visitors information for Sundridge Park, follow this page. Read more.......

Membership Information
Are you interested in joining Sundridge Park Golf Club? Read more.......
TaylorMade Truss Putters
view other products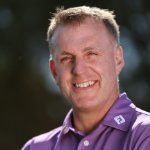 TaylorMade's Truss putters certainly offer a unique style and it is that design that brings with it remarkable stability for more accurate putts.
The striking hosel design creates two contact points with the putter head (rather than the traditional one), which reduces face twisting throughout your stroke and at impact in order to keep your putts straighter and on line.
Key features and benefits include:

Cobalt Blue Pure Roll insert is designed for a better sound, feel and roll
Truss hosel design creates to contacts points for less twisting and straighter putts
Increased stiff/frequency through the ball for improved sound and feel
Adjustable sole weights offer personalized centre of gravity for improved feel
Four distinct head shapes to choose from
The technology in these putters really could make a huge difference to your game so why not give them a try?