Club News
Keep up to date with all latest Club News from Sundridge Park Golf Club. Read more.......

Members Area
Are you a member of Sundridge Park? Follow this page for the Members' Area. Read more.......

Functions & Events
For all information regarding Functions & Events, follow this link. Read more.......

Visitors Information
For all the latest visitors information for Sundridge Park, follow this page. Read more.......

Membership Information
Are you interested in joining Sundridge Park Golf Club? Read more.......
PING G Le2 Hybrid
view other products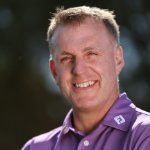 The brand-new G Le2 hybrids are a sight to behold and come packed to the hilt with the latest technology for easier ball striking and faster ball speeds.
The G Le2 hybrids feature a hotter carpenter 455 face. When coupled with the deeper centre-of-gravity, it makes launching the ball higher with greater levels of forgiveness easier than ever before, all whilst oozing a confidence feel.
Key features and benefits:
Deeper centre-of-gravity helps get the ball up in the air
Softer crown turbulators to match the driver help capture the ball at address
Greater forgiveness on steep landing angles enabling your shots to hold the green
Stunning new colourway drips confidence
Available in 4H, 5H, 6H and 7H
Your ability to generate faster ball speeds with more control will be greatly enhanced thanks to PING's brand-new G Le2 hybrids, so order yours today ready to take to the course with the right equipment.