Club News
Keep up to date with all latest Club News from Sundridge Park Golf Club. Read more.......

Members Area
Are you a member of Sundridge Park? Follow this page for the Members' Area. Read more.......

Functions & Events
For all information regarding Functions & Events, follow this link. Read more.......

Visitors Information
For all the latest visitors information for Sundridge Park, follow this page. Read more.......

Membership Information
Are you interested in joining Sundridge Park Golf Club? Read more.......
Mizuno M-Craft Putters
view other products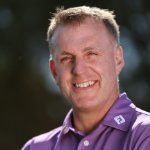 Three is the magic number as Mizuno's M-Craft putters come in three different head shapes and three different colours, which all have made our heads turn for more than one reason.
All three M-Craft models have been forged from premium 1025 mild carbon steel and then CNC milled to create precise shape and alignment for a more preferred look. Each comes with interchangeable weighting to create the perfect feel for your stroke type.
Key features and benefits include:
The 355 grams of weight ensures stability and a fluid putting motion
Forged and CNC Milled from 1025 mild carbon steel for precision
M-Craft 1 model - square back with mid slant neck
M-Craft 2 model - classic heel-toe with plumbers neck
M-Craft 3 model - face balanced mid mallet
White Satin, Blue Ion and Black Ion colour options
As stunning as these putters are, they also deliver maximum feel out on the green so book in today to give them a try.