Club News
Keep up to date with all latest Club News from Sundridge Park Golf Club. Read more.......

Members Area
Are you a member of Sundridge Park? Follow this page for the Members' Area. Read more.......

Functions & Events
For all information regarding Functions & Events, follow this link. Read more.......

Visitors Information
For all the latest visitors information for Sundridge Park, follow this page. Read more.......

Membership Information
Are you interested in joining Sundridge Park Golf Club? Read more.......
Motocaddy M3 PRO Electric Trolley (2020)

view other products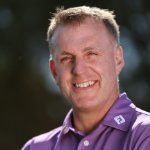 Motocaddy's updated M3 PRO electric trolley is bursting with game-enhancing features that help take our enjoyment on the course to the next level.
If you're after a trolley that boasts several fantastic features but also folds down nice and compact to fit into your boot with ease, the M3 PRO is the ideal choice for you.
Key features and benefits include:
High power 28v system with super-light Lithium battery
On board charging makes it simple to recharge
Three distance measurements - Drive, round, life
USB Charging port
Full-colour screen
Adjustable distance control up to 60 yards
SlimFold car boot friendly
The M3 PRO's style and vast array of features make it one of our top choices for an electric trolley.